Description
Who we are
At Domino Data Lab, we have an ambitious vision for data science. Our platform helps data science teams accelerate research, increase collaboration, and rapidly deploy predictive models. Our customers are the most sophisticated analytical organizations in the world, including companies like Bristol Myers Squibb, Allstate, Bayer, and Red Hat. Backed by Sequoia Capital, Coatue Management, Bloomberg Beta, and Zetta Venture Partners, we are at the epicenter of the data science revolution, helping companies develop the next breakthrough in medicine, build better cars, or recommend the best song play next.
What we are building
The Domino PHaM (Publish, Host and Monitor) team's mission is to build out a best in class platform for publishing, hosting and monitoring of machine learning models. We have ambitious goals to allow models to be published anywhere, hosted locally in an enterprise grade environment with a focus on performance, scalability and observability, and have those models analyzed for a variety of quality metrics including model degradation and data drift.
What your impact will be
In your first year, you must
Have a deep knowledge of Domino codebase, commonly implemented design patterns and various core platform services like MongoDB, RabbitMQ, Domino messaging queue etc.
Be able to identify and fix technical issues or bottlenecks in the codebase
Be able to represent the team in technical discussions with other groups or with leadership for the features developed and shipped by you
Mentor junior team members and helping them improve their skills and knowledge
What we look for in this role
5+ years previously in a software engineering individual contributor role
Strong knowledge of one or more programming languages, such as Scala, Java, Kotlin, Python, C/C++, C#
Experience in design and development of large scale distributed systems
Strong understanding of data structures, algorithms, and software design principles
Excellent problem-solving and communication skills
What we value
We value a growth mindset. High-performing creative individuals who dig into problems and see the opportunities for success
We believe in individuals who seek truth and speak the truth and can be their whole selves at work
We value all of you that believe improving is always possible At Domino Everything is a work in progress – we can do better at everything
We emphasize an environment of teaching and learning to equip employees with the tools needed to be successful in their function and the company
We strongly believe in the value of growing a diverse team and encourage people of all backgrounds, genders, ethnicities, abilities, and sexual orientations to apply
---
Compensation range
Based on pay transparency guidelines, a reasonable expectation for the salary range for this role is $157,000-234,000 USD Annually. Information on our competitive total rewards package, including our benefits can be found here. Individual salaries are determined by evaluating a variety of factors including geography, cost of labor, experience, skills, education, and internal equity.
---
#LI-Remote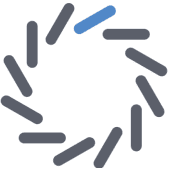 Domino Data Lab
Analytics
Artificial Intelligence
Big Data
Data Mining
Enterprise Applications
Enterprise Software
Machine Learning
Software
5 appplies
198 views