Description
About Digital Asset
Digital Asset helps companies of all sizes and across industries get distributed applications to market faster, and stay there longer. At the core of our service offering is Daml (daml.com), the open source and platform-independent smart contract framework that enables developers to write an application once and deploy it anywhere. Today, we work with some of the largest companies in the world to harness the transformative power of smart contracts - a component of the distributed ledger technology (DLT) stack - and change the way applications are developed, deployed and used to solve real-world business challenges.
Digital Asset is a global company with offices in New York, London, Budapest, Zurich, Hong Kong, and Sydney.
As we grow our team, we will maintain the dynamic, collaborative and pragmatic way of working that has grounded our efforts from the beginning. If you seek to develop solutions others have yet to contemplate, this opportunity may be right for you!
The estimated salary range for this role, based in our New York City office, is $170,000 to $200,000.  The range may vary if based outside the New York tri-state area (New York, New Jersey, and Connecticut).  Base salaries are determined during our interview process, during which we assess the candidate's experience, skills and capabilities against internal peers and the scope and responsibilities of the position.
NOTE: THIS POSITION REQUIRES THAT THE SUCCESSFUL CANDIDATE  RESIDE WITHIN THE TRI-STATE AREA (NEW YORK, NEW JERSEY, OR CONNECTICUT).
The Opportunity
The Digital Asset Security & IT ("SecIT") Group is responsible for managing, operating, and securing Digital Asset's corporate infrastructure and cloud services, data stores, and provides oversight, policy, and governance for our CI/CD DevOps, development, and product/services application security. 
The DevSecOps Engineer is responsible for setup, configuration and maintenance of our Cloud and Secure SDLC toolsets, including SCM (Github), SCA (BlackDuck), SAST, CI/CD (CircleCI, Azure DevOps), artifact repositories (Docker Hub, JFrog, Cloud), Cloud (GCP, Azure, AWS) and associated tooling. The individual would be expected to work with the other DevOps teams across Digital Asset to monitor and optimize the use of these Pipeline and Cloud services and provide example solutions for integrating tools into the development workflows. 
The successful candidate will be an experienced security practitioner with in-depth knowledge of modern Security and DevOps practices, possessing a track record of effectively collaborating with security engineers, developers, and other stakeholders across the organization with the goal of constant improvement of the overall security posture of the organization. 
The DevSecOps Engineer is required to partner with all teams across the global Digital Asset company, particularly Engineering, Product and Enterprise Support, to ensure the security of our SDLC Pipeline provides business value and be cost-effective.
Key Responsibilities
Security event monitoring of runtime environments, e.g. API Threat Prevention, Container Runtime Security, Cloud, etc.

Designing a secure application-release automation process to make security an integral part of the CI/CD pipelines

Code in one or more programming languages, such as Python, Go or Java

Identify security tools and lead operationalization of solutions from POC to Production

Provisioning and deployment of secure applications within hybrid cloud environments

Review and optimize access permissions to CI/CD services

Responsible for the security of the software development lifecycle

Knowledge of cloud-based security issues and related activities relating to threat detection, monitoring, and response

Identify, evaluate, and conduct proof-of-concepts for new technologies, enabling secure development of core architectural components

Partnering with other Digital Asset teams, particularly our Engineering, TSE and Client Experience teams in provisioning cloud infrastructure environments for development, POC, demos and our production SaaS service
 Key Criteria
6+ years of experience working in a DevSecOps or DevOps role

Expert knowledge of container security and secrets management (Docker/Kubernetes/GKE/AKS/Service Meshes/Neuvector)

3+ years of experience securing cloud and containerized applications

2+ years of experience applying security testing in CI/CD pipelines

Strong knowledge of programming languages and ability to write Go/Python scripts

Working experience with configuration management (e.g. Kubernetes Operators)

Bachelor of Science degree in Information Security, Engineering, Computer Science or equivalent experience

Has demonstrated experience successfully collaborating with others in a dynamic, fast-paced, pressured environment

Able to apply knowledge to technologies you don't have first hand experience with, valued more than deep silo'ed experience with one product

Is capable of transforming imprecise specifications into pragmatic solutions by working with diverse stakeholder
Connect With Us
This is a rare opportunity to help define an industry and join a dynamic team of technology innovators.
Digital Asset is an equal opportunity employer. All qualified applicants will receive consideration for employment without regard to race, color, national origin, sex, religion, sexual orientation, age, disability, citizenship status, veteran status or any other basis protected by applicable law.  If and as required by applicable law, all persons hired to work at Digital Asset will be required to verify identity and eligibility to work in the location for which they have an offer to work and to complete the necessary employment eligibility verification documents upon hire.  Applicants with disabilities who require accommodation should contact recruiting@digitalasset.com.
As part of our commitment to equal opportunity, Digital Asset believes that all employees should receive equal pay for equal work and is committed to this principle in its pay structure. DA also offers family-friendly benefits in addition to flexible work arrangements.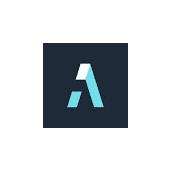 Digital Asset
Blockchain
Cryptocurrency
Developer Platform
Developer Tools
FinTech
Software
5 appplies
271 views