Description
Diamond Foundry Inc. is solving the thermal limitation at the foundation of today's most exciting tech industries -- AI & cloud compute, electric-car power electronics, and 5G/6G wireless. We have managed to produce the world's first single-crystal diamond wafers and are now on a mission to put a diamond behind every chip. We are the rare unicorn that has grown fast and profitably. We received $515m in funding and are executing a multi-$B expansion plan for one of the greenest forms of tech manufacturing: converting greenhouse gas into diamond wafers using zero-emission energy.
We are looking for a dedicated and self-driven Metrology Engineer to help us make our world-leading diamond production technology even better. You'll be an integral part of an experienced team of mechanical, electrical, and materials engineers, and at the interface between R&D and production operations. The position will involve hands-on work with commercial and custom characterization equipment, development of automation, standardization, and throughput optimization strategies, as well as conducting experiments.
Duties for this position include:
Characterizing novel and existing products and establishing critical performance parameters that feed back into production and R&D processes
Taking ownership of existing instrumentation and leading expansion / customization of capabilities in accordance with company needs
Driving and coordinating development of innovative metrology equipment and strategies from proof-of-concept to implementation into manufacturing
Developing metrology automation concepts for throughput maximization and resource distribution optimization
Effectively communicating results and recommending course of actionWorking across multidisciplinary teams to attack challenges ranging from demonstration of capability to production deployment
Acting as point of contact and knowledgeable resource for area specific questions and/or challenges
Partner with vendors to evaluate new metrology equipment and technologies / upgrade existing tools
Requirements:
PhD with 4+ years or Bachelor's degree with 8+ years of relevant industry experience.
Experience in Physics, Material Science, or Engineering from a top university is highly preferred.
Strong understanding of physical principles in the area of surface science / interface properties and ability to apply them in an industrial manufacturing environment
Investigate material properties / challenges using appropriate diagnostic tools such as AFM, WLI, chromatic dispersion, SEM/EDS etc. 
Provide feedback to R&D related to chemical and material aspects of diamond manufacturing to achieve the precision and performance at sub-nanometer scale
Proven track record in introducing new metrology equipment into a production line and establishing performance metrics
Expert in data collection and analysis / interpretation, as well as presentation of experimental findings, DOE, SPC
Proficient in measurement & analysis automation / scripting (e.g. LabVIEW, Python)
Effective communication and ability to thrive in a cross-functional development team
Have general knowledge of and/or exposure to semiconductor industry, process and/or metrology is a plus
Position requires successful candidate to be onsite.
$120,000 - $170,000 a year
Position is eligible for company shares. Actual compensation may be higher or lower in the range based on various factors, including, but not limited to a candidate's job duties, experience, and location. We will also consider higher-level candidates and salary will be adjusted accordingly.
Diamond Foundry believes in supporting our employees from the workplace to their personal and home life. We provide eligible employees with an opportunity to enroll in a variety of benefit programs, generally including health insurance, flexible spending accounts, retirement savings plans, life and disability insurance programs, and a number of programs that provide for both paid and unpaid time away from work. Perks include employee discounts to VRAI and catered lunches for onsite staff. All benefits offered are available starting your first day. 
Diamond Foundry is an Equal Opportunity Employer and considers qualified applicants for employment without regard to race, color, creed, religion, national origin, sex, sexual orientation, gender identity and expression, age, disability, veteran status, or any other protected factor under federal, state or local law.
This employer participates in E-Verify and will provide the federal government with your Form I-9 information to confirm that you are authorized to work in the U.S.
If E-Verify cannot confirm that you are authorized to work, this employer is required to give you written instructions and an opportunity to contact Department of Homeland Security (DHS) or Social Security Administration (SSA) so you can begin to resolve the issue before the employer can take any action against you, including terminating your employment.
Employers can only use E-Verify once you have accepted a job offer and completed the Form I-9.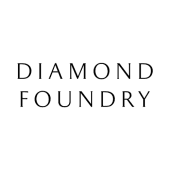 DiamondFoundry
Consumer Goods
Foundries
Semiconductor
1 appplies
488 views
Other Jobs from DiamondFoundry
Similar Jobs