Description
We're looking for talented Software Engineers to help us build one of the most advanced people sensing systems in the world. Our product and infrastructure are nuanced and distinctive. Building this product for scale has been an exercise in pragmatism, creativity, remarkable engineering, laser physics, global logistics, and grit.
Our mission at Density is to measure and improve our footprint on the world. We help today's largest companies understand how their buildings are used. We've counted hundreds of millions of people via systems that are real-time, accurate, and anonymous by design.
Today alone, Density will ingest over 1m events. In the coming year, our sensor network is on track to grow ten-fold. The overall system load is expanding quickly. Maintaining our low latency standards requires an increasingly thoughtful and well-crafted system.   
We're architecting infrastructure where annual, unscheduled downtime is measured in minutes. We're building intelligent redundancies so missed events are an oddity. We're constructing an exceptional engineering team to support always-on, intelligible analytics generated on the fly.
We have a consumer product DNA and are building delightful user interfaces across various surfaces. Our goal is not simply to build dashboards for our data, but instead five star experience for our customers informed by our sensor data.
As a Senior Fullstack Engineer you will be critical in championing the customer experience while building elegant and scalable software. Further, as a Software Engineer at Density, you will be joining not only a team, but a company which highly values you and the work you do. 
What you'll do:
Own everything you build as you architect, test, and refine Density's product suite.
Tackle a wide variety of technical problems throughout the stack and contribute daily across the product code base.
Collaborate with our product management and design teams to understand customer pain points, devise solutions, and then prototype, iterate, and launch rapidly.
Build a five star customer experiences
Champion new technologies and innovation to scale solutions
What we're looking for:
5+ years of relevant experience in a quick iterating, product focused tech team.
Customer empathy and a passion for creating memorable customer experiences.
Significant exposure to development problems – we use Typescript, React, GraphQL, Go, Python, ArangoDB and Redis on our product teams, but you don't have to know all of these.
Strong communication and collaboration skills & ability to lead high-level discussions on technology strategy and approach.
Experience mentoring engineers and shaping cultures for the better.
Experience building developer frameworks that improve developer velocity, code quality and code health.
Technical leadership: hands on experience leading project teams and setting technical direction and strategy.
Experience monitoring, profiling and improving system performance.
Can be resourceful, direct, helpful, driven, and mission-oriented.
Values well-structured, easily maintainable, well-documented code that balances beauty and pragmatism.
What we bring:
$227 million raised from investors like Kleiner Perkins, Founders Fund, and Upfront Ventures.
A work environment full of fun, smart, talented, dedicated, and truly kind teammates.
Our values are to be humble, seek feedback, and always solve the fundamental problem. These values are hard to achieve but we aspire to them daily.
Excellent benefits including medical, dental, vision, mental and reproductive health,  401K, equity, Flex Fridays, Remote Friendly, unlimited and mandatory PTO and more.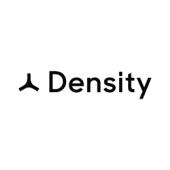 Density
Analytics
Electronics
Sensor
Test and Measurement
4 appplies
108 views