Description
Credit Karma is a mission-driven company, focused on championing financial progress for our more than 110 million members in the U.S., Canada and U.K.  While we're best known for pioneering free credit scores, our members turn to us for tips as they work on their  financial goals, including helping them monitor their credit, identity monitoring, searching for credit cards, shopping for loans (car, home and personal), and growing their savings* -- all for free. Credit Karma has grown significantly through the years: we've added more than 70 million members in the last five years alone and now have more than 1,100 employees across our offices in Oakland, Charlotte, Los Angeles and London. 
*Banking services provided by MVB Bank, Inc., Member FDIC
Our mission at Credit Karma is to make financial progress possible for everyone. The way that the Insurance vertical is doing this is we help people save money on their monthly expenses while making sure that people have the necessary protection. We are trying to transform car insurance with UBI (Usage Based Insurance). We recently launched Karma Drive, which evaluates our members' driving and leads to discounted car insurance. We currently have three large insurance companies offering discounts based on this feature - and more to come.
We are also building car insurance, life insurance, and homeowners insurance marketplaces. To do this, we need to build a best-in-class discovery UX, recommendations engine, integrations with financial institutions, and a frictionless application process. As a staff engineer, you will lead these large initiatives so that they are built for scale. You will collaborate across organizations, design our technical strategy and roadmap, and mentor the engineers in the org.
What you'll Do
Lead critical efforts including but not limited to build-out of new product features, design and development. 

Influence the features and direction of the product using metrics and data.

Solve technical problems of the highest scope and complexity for the team. Serve as a technical leader, resource, and mentor for the other members of the team.

Develop, maintain and advocate code quality standards and best practices. Teach and reinforce these principles through code review.
What's great about the role:
Impact our business is experiencing explosive growth and we are actively growing the team to improve and expand our product portfolio

We are solving BIG problems that are fundamentally changing old industries 

Opportunity to meaningfully improve the lives of our members

Fast-paced environment that operates like a 'start-up' within Credit Karma
Minimum Basic Requirements:
7+ years experience in service-oriented architecture and message-driven systems
3+ years of experience with processing and storing temporal geolocation and sensor data
Experience leading engineers and projects spanning the entire software development lifecycle
Experience collaborating with cross-functional team members and influencing people across the company
Preferred Qualifications:
Proven ability and interest in mentorship of junior engineers

Professional experience across entire software development process, from development environment, to CI & CD, to production deployment, product and application performance measurement

Approaches problems with a pragmatic, analysis driven approach - understands well trade-offs between perfection and time, with an eye towards iterative delivery of product features, and utilizes this capacity to plan and deliver on product requirements

Expert understanding of web application internals and scalability at any tier.

Proficiency in SQL, relational database schema design and ORM technologies & concepts.

Strong understanding of deployment strategies and production infrastructure needs

Experience in a modern web component frameworks (e.g. Angular, React, Ember) 

Strong communication and leadership abilities.
Pay Transparency Notice: Credit Karma's mission of championing financial progress for all starts from within. That's why we implemented role-based compensation, which ensures people who are in the same role receive the same pay with variations for geographic location only. It's all part of a more comprehensive DEI strategy that helps level the playing field. The base salary range for this role is $226,491 to $278,271 plus equity and benefits.
Equal Employment Opportunity:
Credit Karma is proud to be an Equal Employment Opportunity Employer. We welcome all candidates without regard to race, color, religion, age, marital status, sex (including pregnancy, childbirth, or related medical condition), sexual orientation, gender identity or gender expression, national origin, veteran or military status, disability (physical or mental), genetic information or other protected characteristic. We prohibit discrimination of any kind and operate in compliance with applicable fair chance laws. 
Credit Karma is also  committed to a diverse and inclusive work environment because it is the right thing to do. We believe that such an environment advances long-term professional growth, creates a robust business, and supports our mission of championing financial progress for everyone. We offer generous benefits and perks with a single eye to nourishing an inclusive environment that recognizes the contributions of all and fosters diversity by supporting our internal Employee Resource Groups. We've worked hard to build an intensely collaborative and creative environment, a diverse and inclusive employee culture, and the opportunity for professional growth. As part of the Credit Karma team, your voice will be heard, your contributions will matter, and your unique background and experiences will be celebrated.
Please contact candidate.support@creditkarma.com if you are interested in employment with Credit Karma and need special assistance or an accommodation to either apply or interview for a specific role.
COVID-19 update (US Jobs Only):
Credit Karma believes that vaccines are one of the most powerful tools to fight COVID-19 and save lives. We also believe that in order to work toward our mission of helping people make financial progress, people first and foremost need their health. All employees are required to be fully vaccinated (including eligible boosters) against COVID-19 prior to their start date unless otherwise approved for an exception as may be required by law.
Privacy Policies:
Credit Karma is strongly committed to protecting personal data. Please take a look below to review our privacy policies: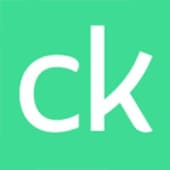 Credit Karma
Credit
Finance
Financial Services
FinTech
Personal Finance
5 appplies
253 views