Description
What is Contentstack?
ContentstackⓇ – the pioneering Agile Content Management System (CMS) – empowers marketers and developers to collaborate around content like never before. Together, they orchestrate superior customer journeys and deliver dynamic digital experiences across channels, audiences, brands, and regions. Companies such as Chase, Express, Holiday Inn, Icelandair, Mattel, McDonald's, Mitsubishi, Riot Games, Sephora, and Shell trust Contentstack to power their most critical content experiences. Famous for its Care Without Compromise™, Contentstack has the industry's highest customer satisfaction. As a founder of the MACH Alliance, Contentstack advocates for open and composable technology that is Microservices-based, API-first, Cloud-native SaaS, and Headless. Learn more at www.contentstack.com.
Who Are We?
At Contentstack we are more than colleagues, we are a tribe. Our vision is to pursue equity among our communities, employees, partners, and customers. We are global-diverse yet close; distributed yet connected. We are dreamers and dreammakers who challenge the status quo. We do the right thing, even when no one is watching. We are curious trendspotters and brave trendsetters. Our mission is to make Contentstack indispensable for organizations to tell their stories and to connect with the people they care about through inspiring, modern experiences. We care deeply about our customers and the communities we serve. #OneTeamOneDream. Chalo, let's go!
What Are We Looking For?
We're looking for a Senior Frontend Developer who loves to tackle challenging problems with a firm grasp on browser technologies.
You will be part of the team that is responsible for setting front end standards, architecting, performance engineering, CI/CD and POCs.
Roles and responsibilities:
Architect solutions, suggest industry best practices in the team

Keep with the latest changing trends and establish front end standards in the team

Optimize systems for maximum speed and scalability across a vast array of web-capable devices and browsers

Ensure quality code reviews, suggest systems and tools that enable quality and velocity

Translate designs and wireframes into high-quality code while striking a balance between functional and aesthetic design

Ensure the technical feasibility of UI/UX designs
Skills.
6-8 years experience in frontend development, with a strong sense of the core architectural principles

Should have experience in performance engineering for front end

Should have engineered front ends using CI/CD and automation

Experience in building single-page application and micro frontend applications with good knowledge of Babel, Webpack,

Thorough understanding of React.js and its core principles

Experience in working with complex, scalable, distributed systems

Familiarity with newer specifications of EcmaScript and comfortable coding in Typescript.

Familiarity with RESTful APIs and knowledge of API consumption

Knowledge of i-frames, web-worker, service-worker, fetching tricks, i.e., preloading, prefetch is a plus

Strong communication skills and ability to work in an autonomous environment

Knowledge of

storybook

, visual testing is a plus
What Do We Offer?
Interesting Work | We hire curious trendspotters and brave trendsetters. This is NOT your boring, routine, cushy, rest-and-vest corporate job. This is the "challenge yourself" role where you learn something new every day, never stop growing, and have fun while you're doing it.
Tribe Vibe | We are more than colleagues, we are a tribe. We have a strict "no a**hole policy" and enforce it diligently. This means we spend time together - with spontaneous office happy hours, organized outings, and community volunteer opportunities. We are a diverse and distributed team, but we like to stay connected.
Bragging Rights | We are dreamers and dream makers. Our efforts pay off and we work with the most prestigious brands, from big-name retailers to airlines, to professional sports teams. Your contribution will make an impact with many of the most recognizable names in almost every industry including Chase, The Miami HEAT, Cisco, Shell, Express, Riot Games, IcelandAir, Morningstar, and many more!
One Team One Dream | This is one of our values, and it shows. We don't believe in artificial hierarchies. If you're part of the tribe, you have an opportunity to contribute. Your voice will be heard and you will also receive regular updates about the business and its performance. Which, btw, is through the roof, so it's a great time to be joining…
To review our Privacy Policy, please click here.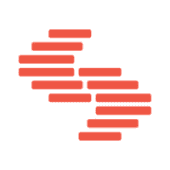 Contentstack
CMS
Content
Content Delivery Network
Digital Marketing
Information Technology
SaaS
Software
0 appplies
36 views