Back to search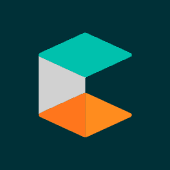 commercetools
Cloud Computing
E-Commerce
Information Technology
SaaS
Front End Developer
@
commercetools
API
MACHINE LEARNING
SCALA
REACT
GRAPHQL
CSS
TYPESCRIPT
KUBERNETES
JAVASCRIPT
⬆️ This remote role is open to Latin America and Canada based candidates located within the countries provided here. All candidates must be available during key global collaboration hours, which are generally 8 am -12 pm EST.
commercetools - we are:
The competitive sort: We didn't become the fastest growing, highest-ever-valued SaaS software company in digital commerce with nearly 100% year-over-year growth by sitting on the sidelines.
Inspired: Continually exploring what's possible — the innovators of headless commerce, the visionaries behind MACH — our patented tech has radically disrupted the world of enterprise ecommerce software - and we are just getting started.
Valued: Smart, strong, passionate individuals hailing from over 50 countries across the globe, speaking over 43 languages, and collectively embracing diversity, encouraging inclusion, and fostering a culture of caring.
Driven: We push the limits, technology, and ourselves to retain the trust of some of the world's leading and fastest growing brands every single day.
Your Mission:
Join one of our cross-disciplinary teams to work on one of our product's core domains. There is a lot of exciting work ahead such as improving our Merchant Center adoption of our Design System, homogenizing our testing strategy or extracting common components to be open sourced in our User Interface Kit, Application Kit or Community Kit.
Work collaboratively with a high degree of autonomy in a group of international peers on a rapidly growing product using cutting edge technologies
Work on a modern unified tech stack with the main components being React, Apollo GraphQL, Express, CSS-in-JS, Jest, Cypress, react-testing-library (to name just a few). Typescript experience is a plus!
Collaborate and align efforts with UX/UI Designers, Product Managers, Backend engineers while engaging with customers.
Utilize independent applications and feature toggles to deploy the applications of your team multiple times a day utilizing technologies such as Kubernetes, Prometheus and Sentry to observe release health.
Work and learn with a modern tech stack on interesting projects! commercetools offers a professional development budget and dedicated time to experiment with new technologies and ideas (known as Tech Time).
We also encourage our engineers to attend and speak at conferences, providing assistance and support to get started on this matter.
What you need to succeed:
Around 3 years of experience in frontend development
Knowledge of JavaScript (ES2015+) and modern web development tools and ideally experience with React
Experience with web service APIs working with either REST, GraphQL or both
Ability to weigh trade-offs through discussions and data, working within a cross-functional team
Ideally having been exposed to different methods of testing frontends through tools such as Cypress and react-testing-library
Ability to speak English fluently to work in an international environment
Strive for clean code and high standards for quality assurance such as code review, testing and code linting
See value in maintainable software through various methods such as type checking paired with End-to-End and integration tests or visual regression testing
Open-minded team player working in a humble cross-functional team while caring for our product and customers
Mindset to continuously learn and actively improve our work environment and product
Tech at commercetools:
We Are Open Source And Innovative By Design
🚀 We make rapid progress by being early adopters of React, Scala, and GraphQL
📋 We share & contribute to the open source community: https://github.com/sangria-graphql
⚙️ We <3 Automation and Machine Learning
We care about your Growth and Well-being
☀️ Remote Work: Up to 60 days/year from a country different from your base country
💻 Open Learning & Development Budget
📚 ct Academy: Regular internal training sessions
⌚️ Flexibility: Morning person or night owl? We believe in outcome and motivated staff
🚀 Mindset & Growth: A diverse, creative workspace with an international culture & learning environment
💪 Our differences make us stronger
We believe that our diversity makes us a stronger team. We hire great people from a wide variety of backgrounds - not just because it's the right thing to do, but because it makes us better.
At commercetools, we are proud to be an equal opportunity workplace. We are committed to fair hiring practices regardless of race, color, ancestry, religion, sex, national origin, sexual orientation, age, citizenship, marital status, disability, gender identity or Veteran status. We also consider qualified applicants regardless of criminal histories, consistent with legal requirements.
Are you ready? Come grow with us!
🔍 Are you looking for something else? Check out our Career Page and our Website for more information.