Description
Join our team as a Senior Data Engineer in the Oslo office!
Do you see how data can be used, modeled and visualized to improve industrial engineering decisions, but you experience that the commonly used tools and data availability are insufficient to create impact? If you want to change that, and take part in forming the future of the industry, you should join Cognite and become an invaluable part of the team responsible for delivering Cognite's cutting edge industry solutions to our customers! 
As a
Senior Data Engineer
in Cognite, we create and deliver solutions to the biggest problems challenging our industrial customers today by designing, developing and implementing data infrastructure and best-in-class pipelines that collect, connect, centralize and curate data from various internal and external data sources. You will ensure that architectures support the needs of the business, and recommend ways to improve data reliability, efficiency and value. We believe you are an experienced engineer with a passion for software development, and hands-on in designing, implementing, and delivering features for flagship products.
Interested in what a Cognite project might look like? Read more here!
 Join our team. Help us build the world's best Data Engineering team and scale Cognite into a global brand.
Your role will be to
Drive and manage integrations, extractions, data modeling, and analysis using Cognite data connectors, SQL, Python/Java and Rest APIs
Create custom data models for data discovery, mapping, and cleansing
Partner with Solution Architects to understand client requirements and define queries with subject matter experts
Support customers and partners in conducting data engineering tasks with Cognite products
Optimize for non-functional requirements (E.g. access control, security, disaster recovery, logging, monitoring) to reach necessary service maturity for each solution
Collaborate with our R&D and Product Management teams to turn customer needs into a prioritized pipeline of product offerings
Mentor, coach and help recruit junior Data Engineers
Most of these statements should match you
Bachelor or Master degree in computer science or similar. Relevant experience can compensate for formal education
Minimum 5 years of experience in a customer-facing Data intense role
Experience delivering production-grade data pipelines using e.g. Python, SQL and Rest APIs
Experience with distributed computing such as Kubernetes and managed cloud services such as GCP and/or AzureHave a DevOps mindset, and experience with Git, CI/CD, deployment environments
Enjoys working in cross-functional teams
Able to independently investigate and solve problems
Humility to ask for help and enjoy sharing knowledge with others
Benefits of working at Cognite
Opportunity to work with and learn from some of the best people on some of the most ambitious projects found anywhere, across industries 
A highly modern and fun working environment with sublime culture across the organization, follow us on Instagram @cognitedata to know more
Flat structure with direct access to decision-makers, with minimal amount of bureaucracy
Competitive salary and an array of benefits
Weekly sharing and learning sessions
Subsidized lunch at the on-site canteen, with a variety of delicious, healthy food options
Free staffed gym at the office and the opportunity to showcase your ping-pong skills in the team's ongoing competition
Modern leadership style with regular follow ups
Extended private health services
What to do if you are interested?
Apply today!
Please do not hesitate to connect with our Talent Acquisition Partner,
Helene Lundgaard
, or
Gaetan Helness
(Head of Data Engineering), if you have any questions.
Cognite is a global industrial SaaS company that was established with one clear vision: to rapidly empower industrial companies with contextualized, trustworthy, and accessible data to help drive the full-scale digital transformation of asset-heavy industries around the world. Our core Industrial DataOps platform, Cognite Data Fusion™, enables industrial data and domain users to collaborate quickly and safely to develop, operationalize, and scale industrial AI solutions and applications to deliver both profitability and sustainability. Visit us at www.cognite.com and follow us on Twitter @CogniteData or LinkedIn: https://www.linkedin.com/company/cognitedata
Equal Opportunity
Cognite is committed to creating a diverse and inclusive environment at work and is proud to be an equal opportunity employer. All qualified applicants will receive the same level of consideration for employment; everyone we hire will receive the same level of consideration for training, compensation, and promotion. 
We ask for gender as part of our application because we want to ensure equal assessment in the recruitment process. Your answer will help us reach this commitment! However, the question about gender is optional and your choice not to answer will not affect the assessment of your application in any way.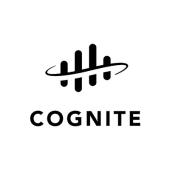 Cognite
Artificial Intelligence
Industrial Automation
Information Technology
Machine Learning
SaaS