Description
About Census 🔁
Census is the first Data Activation platform built on your warehouse. Sync 360° customer data to 150+ business tools today with Reverse ETL. Empower marketing teams to build dynamic audiences with a no-code segment builder.
Census is how data teams at companies like Canva, Figma, Rippling, Carta, and Notion build better business operations.
Backed by a16z and Sequoia, we're a hybrid team headquartered in San Francisco that loves taking annoying problems most people avoid and building elegant solutions for them. We believe that data should be used for more than just making charts. This is why we invented integrations that work directly from cloud data warehouses.
Your Mission ⚡
As a Software Engineer at Census, you'll be working closely with the founders and the engineering team to create and scale a data platform to billions of records.
We have a small and senior team of engineers with years of industry experience from places like Amazon, Google and Dropbox as well tons of startup experience (we have 6 former YC founders on staff).
If you are looking for a role where you can influence both the company culture and product experience, read on.
Your responsibilities 🗓
You will make contributions to all parts of our tech stack, which is comprised of Rails, Typescript, Vue, Heroku, and AWS.
You will work closely with our product team to help design and develop new features.

You will inform much of our early culture and be part of creating a truly special team.
You will be a collaborative member of our sprint process - we do short sprint plans once every two weeks and 20 minute daily virtual standups.
You won't burn out – we are building a great product while creating a fun, family-friendly culture.
You will learn some of our lingo, like "do nothing", "done done", "ponies" and "ur-*"
Our ideal candidate 🏅
Can build things end-to-end. Our engineers build, deploy and maintain their code.

Is adept with data & backend systems and unafraid to work with UI components.

Has a Bachelor's degree in CS, Engineering, Math or equivalent experience.

Thrives in ambiguous environments where you get to work directly with customers and make decisions that build trust and have a huge impact on the business.
Compensation 💰
Salary $150,000 - $210,000
#LI-Remote
Our benefits 🏆
Meaningful equity (we mean it!). We're going to ask you to work hard and build an amazing company, so we are going to pay you well while we build, and set our sights on your equity having real value.

We want you to take care of yourself so your medical, dental, and vision plans are heavily subsidized. 99% employer-paid medical coverage for you AND your dependents 🤯 The only plan we offer is a Platinum PPO.

401k with 4% match for Canadian and US employees — investing in your future can be expensive so we want to help.

Flexible work schedule & unlimited PTO. Two weeks per year — minimum. Yes, minimum. We don't want you to get burnt out, so take the time you need to recharge.

12 weeks of fully paid parental leave. Growing family? Amazing! Congratulations. You and our founders have something in common. Take the time you need and don't feel guilty doing it.

All the tools you need to do your best work. We provide the laptop and you get a one-time stipend to purchase the peripherals you need.

Modern Health - Mental wellness, therapy, and professional & personal coaching sessions.

We believe the best companies bring together diversity in race, age, physical and mental ability, sexuality, gender identity, ethnicity, perspectives, and ideas. People do their best work when they feel like they are included, valued, and equal — when they feel like they belong. The Census we are building is a place where everyone brings their full selves to work knowing that they'll be heard, championed, and supported to succeed.
Join the Census flock.
What are you waiting for? Apply ⬇️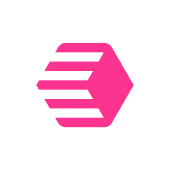 Census
Analytics
Data Center Automation
Data Integration
Database
SaaS
3 appplies
384 views