Description
We believe that the future of transportation is automated. Automated travel will be safer, more comfortable, more efficient and a powerful economic enabler for our communities. However, automating driving is a massively complex engineering challenge, requiring vehicles to navigate social norms, regional traffic patterns, unpredictable weather incidents, and a host of anomalous events. While billions of dollars have already been spent trying to solve this problem, a comprehensive answer remains frustratingly elusive. We believe that the final answer lies with roadway infrastructure.
Join us in building the roads of the future. Cavnue, which recently announced the closing of its Series A at $130M, is bridging technology and road infrastructure to realize a safer, more efficient, and more accessible future for automated transportation. Cavnue's experienced team sits at the intersection of technology, infrastructure, and government—working together to develop and deploy the world's most advanced roads. We are incorporating physical and digital infrastructure that unlock the full spectrum of capabilities of current and future automated vehicle technologies. We believe in a world in which road infrastructure shares in the complexity of autonomy and, instead of being another problem to solve for, becomes a core part of the solution.
The Role:
As a Senior Security Engineer you will be a critical part of Cavnue's software team and play a crucial role at the intersection of many important efforts that are foundational for the company's long-term success.  You will have the opportunity to lead the definition, approach and execution of key elements across the Cavnue platform architecture to ensure that security needs and requirements are incorporated into the platform design and implementation as first class requirements.  You will be a hands-on engineer – working to both define and implement functionality and also influence and drive security practices into how we define and build solutions to enable connected and autonomous vehicles to work in harmony with smart road infrastructure.  
Role overview: 
Lead the definition and lifecycle management of security engineering requirements, in collaboration with product, systems and other multi-disciplinary engineering teams.  

Work with Project and other Technical Leads and customers to ensure that Cavnue's software platform meets or exceeds performance metrics for security functionality – cyber, AAA, data protection and storage.

Drive the development of test strategies and plans ensuring coverage and traceability of security requirements for the Cavnue platform ( HW + SW).

Implement  key security functionality within the software system, including functionality around secure deployment, data encryption and protection, intrusion detection and impact analysis.

Analyze security systems and seek improvements on a continuous basis, research weaknesses and find ways to counter them.

Develop best practices and security standards for the organization, including providing input into secure coding practices and methodologies for audit and review.

Support the development and communication of security policies and implementation documentation for sharing with partners, state and government agencies and industry associations.

Maintain awareness of relevant standards, such as UL4600, which impact and provide guidance for autonomous vehicles as well as key infrastructure standards which may create security requirements for the Cavnue platform.
Requirements:
Bachelor's or higher degree in a relevant engineering discipline, or equivalent practical experience

At least 5+ years of experience in Software Engineering and Security Practices, experience in Robotics, Autonomous Vehicle, Automotive, or IoT industries is preferred.

Proven track record of successfully bringing new features or products to market.

Experience working across various engineering disciplines and partnering across multiple disciplines to achieve security outcomes for a product.

Experience working on safety-critical and/or high-reliability systems.
Bonus Points:
Early-stage start-up experience is a plus.
Benefits 
Remote friendly and flexible work environment

Company 401K match 

Parental, childbirth, and adoption leave

Wellness perks including access to on-demand primary care, virtual health appointments, and online mental health therapy

Home office reimbursement policy

Generous PTO policy, including paid year-end holiday shut down 

Learning and development opportunities 

Top of the line equipment for our team members!
#LI-Remote
We are building an incredible team of employees with diverse backgrounds and experiences. We believe that great work can occur anywhere and are open to considering candidates who meet our needs who reside outside our geographic footprint. We also value the impact that can result from co-located teams and some roles may require regular presence in one of our offices.
Cavnue is an Equal Opportunity Employer and prohibits discrimination or harassment of any kind. All employment decisions at Cavnue are based on business needs, job requirements, and individual qualifications, without regard to race, color, national origin, sex, gender, age, religion or belief, disability, sexual orientation, family or parental status, veteran status, or any other status protected by law.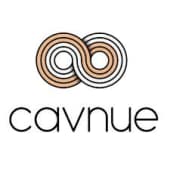 Cavnue
Autonomous Vehicles
Information Services
Software
1 appplies
277 views