Description
At Branch, we're transforming how brands and users interact across digital platforms. Our mobile marketing and deep linking solutions are trusted to deliver seamless experiences that increase ROI, decrease wasted spend, and eliminate siloed attribution. Our team consists of smart, humble, and collaborative people who value ownership over all we do to create a product, team, and company that lives and breathes our motto: Build Together, Grow Together, Win Together.
You'll be joining a fast-moving team working to build the next generation of mobile app discovery, for potentially billions of devices around the globe. We're seeking someone who's excited about working closely with Product Managers, Engineers and other Data Scientists to address unsolved problems in acquiring, understanding, and ranking content from inside of mobile apps. Working with our team means you'll get the opportunity to learn and grow on a daily basis, interfacing with both technical and non-technical team members, and coordinating closely with external partners.
Join our team and see your contributions have an immediate impact on not just the company, but the mobile ecosystem as a whole!
As a Principal Software Engineer, you'll get to:
Help build and shape the next generation of Branch's Mobile Discovery systems.

Influence and drive best practices and technical excellence within your team and across the Branch organization.

Debug hard problems - that's a given! When things break -- and they will -- you will find yourself debugging those challenging bugs and will be eager to fix things.

Partner with data scientists, infrastructure engineers and product managers to design, build and deliver big projects and new platform capabilities. You will often take vague product requirements and be responsible for breaking them down into smaller components displaying committed prioritization and coordination.

Work with the QA team to ensure the features you're shipping are of high quality, including rolling up your sleeves and writing both unit and integration tests.

Mentor other team members and contribute to team growth.

Learn something new every week, whether it's a new technology or a quirk of a language we otherwise didn't know. On occasion, you may find yourself picking up a new language or working with an unfamiliar platform.
You'll Be a Good Fit If You Have:
6+ years of professional experience building scalable backend systems.

Strong experience in Java, Python and comfortable diving into any language or technology.

Strong experience in building and maintaining data driven systems.

Experience with databases like Postgres, and familiarity with Redis, Kafka and Airflow.

Experience building and debugging complex systems in a team environment.

Ability to write readable and testable code.

High attention to detail and a strong desire to continually improve.

Experience partnering with Data Scientists is a plus.

Knowledge of ads/revenue systems.

Experience building systems that scale to millions of users with billions of interactions a day.
In accordance with applicable law, the following represents a reasonable estimated compensation range for this role: the estimated pay range for this role, if based in Seattle, is $238,000 - $300,000.
Please note that this information is provided for those hired in Seattle only. Compensation for candidates outside of Seattle will be based on the candidate's specific work location.
Actual compensation will be determined based on skills, experience, and geographic location and may be more or less than the amount shown above.
A little bit about us:
Branch has raised more than $667M from investors such as NEA, Founders Fund, and Playground Ventures.

We are headquartered in Palo Alto, CA with offices around the globe.

Diversity at Branch ranks in the top 10% for similarly sized companies (by Comparably).

In 2022, we were recognized as one of Forbes Best Startups and certified by Great Places to Work.

We have more than 3 billion monthly users and are partnered with over 100,000 apps.
If you think you'd be a good fit for this role, we'd love for you to apply! At Branch, we strive to create an inclusive culture that encourages people from all walks of life to bring their unique, diverse perspectives to work. We aim every day to build an environment that empowers us all to do the best work of our careers, and we can't wait to show you what we have to offer!
Please note that Branch's COVID-19 vaccination policy requires all team members who will be working from one of our offices or will be attending company events to be fully vaccinated against COVID-19, subject to qualifying accommodation requests.

Candidate Privacy Information:
For more information on the data that Branch will collect through your application, and how we use, share, delete, and retain that information as part of our recruitment and employment efforts, please see our HR Privacy Policy.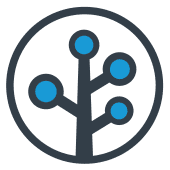 Branch
App Marketing
Mobile Advertising
Mobile Apps
Software
4 appplies
134 views