Description
Binance is the global blockchain company behind the world's largest digital asset exchange by trading volume and users, serving a greater mission to accelerate cryptocurrency adoption and increase the freedom of money.
Are you looking to be a part of the most influential company in the blockchain industry and contribute to the crypto-currency revolution that is changing the world?
Joining this team you will work on one of our stellar products - KYC with the mission to enable and qualify more individuals globally to start using Binance trading. At Binance we put users first, practice best know Software Development Practices and value both freedom and collaboration at work.
Responsibilities
Design, build, and maintain efficient, reusable, and reliable Java code
Review, test, and verify code for adherence to quality and security standards
Ensure, the best possible performance, quality, and responsiveness of the applications
Identify bottlenecks and bugs, and devise solutions to these problems
Help maintain code quality and organization
Identify, log and resolve compliance issues
Collaborating with other departments on particular projects and special compliance projects as necessary
Requirements
5+ years of experience with full lifecycle of project development for Java Applications
Strong skills in Core Java, server-side Java technologies, and Spring frameworks
Performance tuning experience on JVM, SQL, RPC, etc
Extensive experience in software design, architecture, development integration
Solid knowledge of event processing models, multi-threading, enterprise integration pattern, Web Service and REST
Excellent communication skills, ability to present complex information in a clear and concise manner
Creative problem solving, simplified solutions for complex problems
Ability to supervise and mentor junior developers on the team
Bonus for degrees in: Computer Science, Computer Engineering, or Software Engineering
Working at Binance
•
Do something meaningful; Be a part of the future of finance technology and the no.1 company in the industry
•
Fast moving, challenging and unique business problems
•
International work environment and flat organisation
•
Great career development opportunities in a growing company
•
Possibility for relocation and international transfers mid-career
•
Flexible working hours, Casual work attire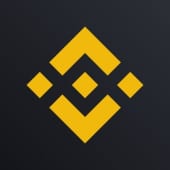 Binance
Bitcoin
Cryptocurrency
FinTech
Stock Exchanges