Description
Axonius is the cybersecurity asset management platform that gives organizations a comprehensive asset inventory, uncovers gaps, and automatically validates and enforces policies. Deployed in minutes, the Axonius cyber asset attack surface management (CAASM) solution integrates with hundreds of data sources to give customers the confidence to control complexity by mitigating threats, navigating risk, decreasing incidents, automating response actions, and informing business-level strategy. Hundreds of customers worldwide like The New York Times, Schneider Electric, and AB InBev trust Axonius to control complexity.
Headquartered in New York, New York, Axonius employs over 600 people worldwide and achieved unicorn status in early 2021. Axonius has been recognized with the Great Place to Work Certification™, was named one of Fortune's 2021 Best Small and Medium Workplaces™, and was named to Dun's Best Start Up Companies to Work for Over 100 Employees. Most recently, Axonius was also named to the 2021 and 2022 Forbes Cloud 100 list of the top 100 private SaaS companies in the world, as well as named to Inc. magazine's 2022 Best Workplaces, and was ranked #3 on the 2022 Deloitte Technology Fast 500 list. Axonius has been cited as the fastest growing cybersecurity company in history by revenue.
We are growing rapidly and are looking for superstars who value growth, team, humility and winning!
Responsibilities:
Work as the primary point of contact for all tickets in your name.

Act as an escalation point for the Technical Support and Technical Account Management team.

Analyze and troubleshoot incidents with a one-touch resolution mindset.

Interpret customer questions on product usage and provide detailed and timely answers.

Write detailed and thorough escalation notes for sending tickets to senior engineering teams.

Perform routine follow-ups and ticket management via email and the case management system.

Write and maintain the internal and external knowledge bases.

Communicate with customers and internal parties about existing tickets and identify common patterns.

Provide feedback to management about improvements to processes and procedures.
Must have all of these:
Must have experience talking to customers in a business-to-business role.

Confident in the ability to discuss and troubleshoot issues via email and Zoom calls.

Ability to communicate complex technical subjects to external and internal parties.
Experience with heavy software troubleshooting.

Provide a troubleshooting mindset, a customer-focused approach, and a strong sense of ownership over results.

Must be able to have fun in tough situations while working closely with an international Technical Support organization.
Must have half of these:
Industry experience in a Technical Support role within software and/or technology.

Experience with and knowledge of networking topologies, routing between subnets TCP/IP protocols, validating firewall rules, and investigating proxy connectivity.

Must be able to use system-level tools to check network connectivity and troubleshoot network-level issues (such as validating open ports)

Experience with RESTful APIs, their usage, and how they are leveraged in corporate environments

Strong written communication skills.

Experience and ability to write internal and external knowledge base articles.

Comfortable with writing how-to's, troubleshooting guides, and other documents.

Professional enterprise experience with Linux.

Must be able to proficiently navigate and perform basic tasks within a Linux Shell.

Ability to read and interpret application logs and apply the interpretation to tickets.

Understanding how to extract useful information from various data sets and error logs.

Capable of coordinating multiple tickets and prioritizing those tickets based on business requirements.
Advantages:
Culture is important to us; we are seeking a diligent candidate who also enjoys teamwork and camaraderie.

Experience reading or writing code.

Strong preference for Python.

Ability to build cURL commands and use them as a troubleshooting tool.

Experience with TLS and Certificate troubleshooting.

Basic understanding of and experience with SAML.

Experience with database platforms and ability to troubleshoot reading from databases.

Experience handling technical escalations within your team and to external teams.

Experience with the following platforms:
BONUS: Compensation will be based on individual education, qualifications, and experience. The salary range is from $90,000 to $100,000 annually plus an annual bonus, equity, and attractive benefits.
A little more about Axonius:
We are a remote-first culture. We have offices in New York and in Tel Aviv, but the majority of our employees are working from home across the US and Internationally.

Our people aren't just great professionals, they are great people. We are all here to support each other, ready to help and do what's best for the entire company.

Focus on Career growth. We love seeing our people grow into new roles and work hard to ensure everyone sees and can realize a long term career path here at Axonius.
At Axonius we support a diverse and inclusive workplace and believe in equal employment opportunity. We welcome people of different backgrounds, experiences, abilities and perspectives, regardless of race, color, ancestry, religion, age, sex, gender identity, national origin, sexual orientation, citizenship, marital status, disability, or Veteran status.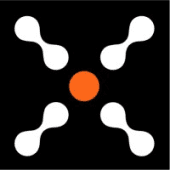 Axonius
Asset Management
Cloud Security
Cyber Security
Information Technology
Network Security
2 appplies
217 views