Description
Axonius is the cybersecurity asset management platform that gives organizations a comprehensive asset inventory, uncovers gaps, and automatically validates and enforces policies. Deployed in minutes, the Axonius cyber asset attack surface management (CAASM) solution integrates with hundreds of data sources to give customers the confidence to control complexity by mitigating threats, navigating risk, decreasing incidents, automating response actions, and informing business-level strategy. Hundreds of customers worldwide like The New York Times, Schneider Electric, and AB InBev trust Axonius to control complexity.
Headquartered in New York, New York, Axonius employs over 600 people worldwide and achieved unicorn status in early 2021. Axonius has been recognized with the Great Place to Work Certification™, was named one of Fortune's 2021 Best Small and Medium Workplaces™, and was named to Dun's Best Start Up Companies to Work for Over 100 Employees. Most recently, Axonius was also named to the 2021 and 2022 Forbes Cloud 100 list of the top 100 private SaaS companies in the world, as well as named to Inc. magazine's 2022 Best Workplaces, and was ranked #3 on the 2022 Deloitte Technology Fast 500 list. Axonius has been cited as the fastest growing cybersecurity company in history by revenue.
We are growing rapidly and are looking for superstars who value growth, team, humility and winning!
As part of our rapid growth we are looking for a DevOps Team Leader join our team. This role is critical in supporting our company's short and long-term SaaS product expansion plans. You'll join an expanding group where your contributions can make a strong impact on Axonius.
You will have the chance to build your team based on your view of how your assets should be created and managed, as well as defining work methodologies that best fit your view of how a team works and delivers.
As a DevOps Team Leader at Axonius, you will play an integral role in designing the cloud infrastructure architecture, as well as configuring, operating, and automating the management of all cloud infrastructure used by multiple stakeholders at Axonius world-wide.
You will collaborate with our R&D, Security, and Corporate IT teams to deliver safe, scalable, and high-performing solutions. Members of the Cloud Infrastructure team act as trusted technical architects, and play a key role in determining the future of how Axonius builds and delivers its cybersecurity asset management services.
Responsibilities include:
Evaluate , Design & Implement new cloud infrastructure technologies & Architecture to support our ever growing SaaS solution.

Design and document operating principles for use by other technology teams that interact with cloud infrastructure

Design, deploy, and operate cloud infrastructure and services for various internal (corporate) applications on behalf of other teams
Qualifications:
5+ years of experience managing cloud-based environments.

2+ years of experience managing engineering teams.

Extensive experience with modern DevOps tooling, including configuration management and Infrastructure as Code.

Extensive experience with cloud providers such as AWS, GCP

Professional software development experience with any language (eg Python, Ruby, GoLang, Javascript).

Proven experience and understanding of architecture principles across infrastructure platforms, security, data, integration, and application layers




Experience deploying and operating services based on Linux containers and virtualization (Docker, etc.)

Knowledge of networking different operating systems

Monitoring and operational metrics gathering (e.g., CloudWatch, Datadog, Nagios, etc)

Building and managing infrastructure that requires high availability and security

Strong written and verbal communication skills in English and Hebrew

Desire to mentor and provide technical leadership
A little more about Axonius:
We are a remote-first culture. We have offices in New York and in Tel Aviv, but the majority of our employees are working from home across the US and Internationally.

Our people aren't just great professionals, they are great people. We are all here to support each other, ready to help and do what's best for the entire company.

Focus on Career growth. We love seeing our people grow into new roles and work hard to ensure everyone sees and can realize a long term career path here at Axonius.
At Axonius we support a diverse and inclusive workplace and believe in equal employment opportunity. We welcome people of different backgrounds, experiences, abilities and perspectives, regardless of race, color, ancestry, religion, age, sex, gender identity, national origin, sexual orientation, citizenship, marital status, disability, or Veteran status.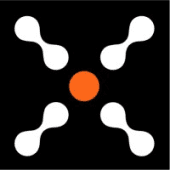 Axonius
Asset Management
Cloud Security
Cyber Security
Information Technology
Network Security
0 appplies
192 views