Description
At Arturo, we "Decide with Intelligence." Arturo's artificial intelligence (AI) models help insurance carriers make smarter decisions throughout the policy lifecycle, from the property level to the portfolio level.  
Our origin as a company developed inside of American Family Insurance sets us apart. We know the business like the back of our hand—because we were once part of it. Today, Arturo continues to build solutions with customer success in mind.  We empower companies with critical property insights to make the most innovative and best decisions for their business and clients. Arturo delivers on-demand property data utilizing multi-source imagery via a configurable API, enabling a better risk assessment and impactful ROI for our customers.   
Arturo consistently adapts to an ever-changing professional landscape. We support our employees by providing a remote-first flexible work schedule, competitive benefits, home office allowance, and operate an unlimited flexible leave policy. 
We are a start-up culture in every sense of the word…we hold a high bar, we lead with empathy, we expect creativity, operate with accountability, and strive for excellence in execution. We also have a lot of fun.
Sr. Machine Learning Engineer
Deep Image Analytics, Inc. dba Arturo in Boulder, CO seeks Sr. Machine Learning Engineer. Iteratively train, evaluate, deploy, monitor, and refresh deep learning models. Build and maintain internal software tools aimed at standardizing and streamlining our modeling pipeline. Adhere to software engineering best practices: testing, code reviews, quality, and performance. Scour the latest research papers in search of ideas that can make our production models better, faster, and cheaper. Challenge and be challenged on a diverse, collaborative, and brilliant team. Demo models, write company blog posts, and share favorite new tools, techniques, and libraries with the team. Ideate, build, and integrate a new model or product into the Arturo production system. Refresh an existing deep learning model with one that is more performant, produces faster inferences, and requires less expensive compute. Develop a new proprietary tool that the internal machine learning team can leverage to enhance current product offerings or improve current modeling processes. Manage the numerous complexities and competing interests required to develop a monetizable product offering. Communicate model limitations, potential enhancements, and associated timelines.
Salary: $150,000-$155,000.
100% telecommuting from home allowed from anywhere in the United States.
Must possess a Bachelor's Degree in Computer Science and 5 years of experience in the job offered or a related position. Must also possess experience or course work with Python, Tensor flow, Computer Vision, Data Analysis, Data Visualization, Machine Learning, Containers, Docker, Kubernetes, and with software-engineering best practices such as testing, code reviews, quality, and performance.
Arturo for ALL
We are committed to building a culture as unique as the people, perspectives, and passions it represents. We promise never to settle when it comes to diversity, equity, and inclusion. As the world changes and evolves, we will always listen, learn and do.
Arturo is proud to be an equal-opportunity workplace and is an affirmative action employer. We are committed to equal employment opportunity regardless of race, color, ancestry, religion, sex, national origin, sexual orientation, age, citizenship, marital status, disability, gender identity, or Veteran status. We also consider qualified applicants regardless of criminal histories, consistent with legal requirements.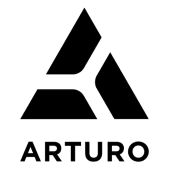 Arturo
Artificial Intelligence
InsurTech
Machine Learning
Predictive Analytics
Property Management
6 appplies
101 views