Description
At Arturo, we "Decide with Intelligence." Arturo's artificial intelligence (AI) models help insurance carriers make smarter decisions throughout the policy lifecycle, from the property level to the portfolio level.  
Our origin as a company developed inside of American Family Insurance sets us apart. We know the business like the back of our hand—because we were once part of it. Today, Arturo continues to build solutions with customer success in mind.  We empower companies with critical property insights to make the most innovative and best decisions for their business and clients. Arturo delivers on-demand property data utilizing multi-source imagery via a configurable API, enabling a better risk assessment and impactful ROI for our customers.   
Arturo consistently adapts to an ever-changing professional landscape. We support our employees by providing a remote-first flexible work schedule, competitive benefits, home office allowance, and operate an unlimited flexible leave policy. 
We are a start-up culture in every sense of the word…we hold a high bar, we lead with empathy, we expect creativity, operate with accountability, and strive for excellence in execution. We also have a lot of fun.
Location:
While we continue to operate as a remote-first organization, as a means to build community and enhance the opportunity for in-person engagements, preference is for employees located within the Denver Tech Region (Denver/Boulder/Colorado Springs). 
Position Overview:
Deployment and infrastructure are how we deliver analytic products to our customers.  As a developer embedded within a team, you will be responsible for deploying and supporting analytic pipelines and will help define, implement, and maintain core infrastructure. You are considered a technical activist on your team. You work efficiently and routinely deliver the right things with others. You know how to work as part of a team to deliver working capabilities securely, efficiently, and well. You enjoy sharing what you know with others, both teaching and learning from your teammates.
What you will do:
You build, deploy and maintain the core infrastructure and analytic pipelines that are critical to Arturo's success
You guide continuous deployment as an active member of the development team
You serve as part of the infrastructure group, independent of your team assignment, where you collectively harmonize deployment and operations tools and practices across the enterprise
You promote best-in-class customer support for customers
You coach and be coached by team members 
You participate in team architecture, contributing system-wide views and design guidance
You write simple, exemplary code that motivates the team to write quality code & follow the best standards
You eschew silos and advocate for engineering engagement and activism
You encourage those around you to develop the right solutions for internal and external customers
You contribute your optimism and enthusiasm to everyone around you
What you bring:
B.S. degree plus 4+ years of relevant work experience.
Experience working in cross-functional teams with a focus on people as well as technology
Experience and passion for building distributed, highly scalable, and available backend systems and APIs with other Software Engineers.
Strong sense of ownership, urgency, and drive.
Demonstrated experience in shipping high-quality products and services.
Able to communicate technical concepts simply and successfully.
Maintain relationships with other disciplines and stakeholders.
Responsible for the state of the code and infrastructure you both inherit and produce.
You drive infrastructure best practices within your team and drive your stakeholders to adopt those best practices.
Expert knowledge of AWS systems 
Expert knowledge of Docker 
Knowledge of networking protocols 
Experience with implementing and maintaining secure infrastructure and software
Experience with microservice architectures 
Comfortable with service meshes (e.g. lstio) 
Knowledge of Blue/Green deployments vs canary 
Familiarity with database administration and configuration, including redis,  PostgreSQL/PostGIS, Amazon RDS, and data warehousing 
Comfortable with large-scale queuing systems
AWS CloudFormation templating 
Setting up and using SAML integrations, SSO 
Setting up and using VPN solutions like OpenVPN, strongSwan, P2P VPN 
Knowledge of cyber security best practices for networks and websites 
Nice-to-haves:
AWS EKS, GCP k8s, AKS experience 
Apigee or similar API Gateway experience 
ELK stack or log solution equivalent experience 
CNCF project experience 
CNCF certifications 
AWS/GCP/Microsoft cloud certifications 
SOC 2 Type 2 experience
Key competencies at Arturo:
Willingness to learn – You have an insatiable desire to continue growing, a fearless approach to the unknown, and love a challenge
Teamwork/Collaboration – You like working with others, you participate actively, and enjoy sharing the responsibilities and rewards.  You proactively work to strengthen our team.  And you definitely have a sense of humor
Critical Thinking – You incorporate analysis, interpretation, inference, explanation, self-regulation, open-mindedness, and problem-solving in everything you do
Drive for Results – You keep looking forward, solve problems and participate in the success of our growing organization
Why Arturo?
You are excited about building things that do not yet exist
You are excited to work in an environment that values accountability and
ownership
You enjoy solving problems that initially seem impossible
You relish working alongside passionate, respectful, and intelligent teammates
You value being challenged by those around you to achieve great things
You take pride in your work and want to see results provide tangible value
You want to create the most sophisticated and accurate products in the InsureTech space
Fortune 500 customers will use the outputs of your models to power their business and make decisions
Compensation and Benefits:
For residents of Colorado: Salary Range:
$140-$180k.
Actual salaries will vary and may be above or below the range based on various factors including, without limitation, location, experience and performance. Other compensation may include [bonuses/commissions] and stock options. In addition, Arturo provides a variety of benefits to employees, including health- medical, dental and vision (
82% employer contribution)
insurance coverage, life and disability insurance, a retirement savings plan, paid holidays, paid sick leave and flexible time off (FTO).
Relocation
assistance
will be considered. 
Arturo for ALL
We are committed to building a culture as unique as the people, perspectives, and passions it represents. We promise never to settle when it comes to diversity, equity, and inclusion. As the world changes and evolves, we will always listen, learn and do.
Arturo is proud to be an equal-opportunity workplace and is an affirmative action employer. We are committed to equal employment opportunity regardless of race, color, ancestry, religion, sex, national origin, sexual orientation, age, citizenship, marital status, disability, gender identity, or Veteran status. We also consider qualified applicants regardless of criminal histories, consistent with legal requirements.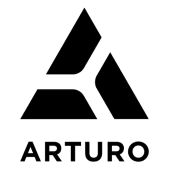 Arturo
Artificial Intelligence
InsurTech
Machine Learning
Predictive Analytics
Property Management