Description
Ally Financial only succeeds when its people do - and that's more than some cliché people put on job postings. We live this stuff! We see our people as, well, people - with interests, families, friends, dreams, and causes that are all important to them. Our focus is on the health and safety of our teammates as well as work-life balance and diversity and inclusion. From generous benefits to a variety of employee resource groups, we strive to build paths that encourage employees to stretch themselves professionally. We want to help you grow, develop, and learn new things. You're constantly evolving, so shouldn't your opportunities be, too?
This position can sit in Detroit or remote.
At Ally, you get a startup feel, but experience the benefits of a company that's worked out the kinks and is fulfilling its purpose. We're always evolving and see that as a good thing. From owning our work to seeing its impact in the real world, our team is relentless in finding new ways technology can help make experiences better and help people. We are problem solvers, we value diverse thinking, we support one another, and we challenge ourselves to think bigger in the journey to deliver customer-obsessed tech solutions.
The DevOps Engineer has an automation mind-set – an innate drive to continuously look for ways to automate existing processes. They work with with technical leads across technology areas to identify, prioritize, and resolve moderately complex and medium-impact issues related to Infrastructure and DevOps tools, and contribute to Ally's strategic deliverables by identifying opportunities in Technology improvement.
Coach teams on Tooling, CI/CD, Test Automation and Infrastructure Automation

 

Partner with Development teams to ensure

c

oding standards are in alignment with DevOps practices with respect to Tools, Standards and Security

 

Participate in code reviews for automation scripts developed by other team members using Git based pull/merge techniques

 

Monitor applications with Application Performance Monitoring tools

 

 

Troubleshoot and fix issues identified in code quality, test and scanning reports 

 

Produce and maintain documentation on installations

and

procedures 

 

Actively participate in Engineering Scrum and design meetings to drive quality releases
Extensive experience with GitLab, AWS, Kubernetes/OpenShift
Implemented and managed build lifecycle through CI/CD (GitLab) 
Extensive experience with AWS Infrastructure as code, either CloudFormation or Terraform preferred  
Implemented containerized solutions using Docker/Kubernetes/OpenShift 
An understanding of best practices around source control, specifically Git, GitFlow, branching, versioning and naming conventions. 
Experience with repository managers with preference for Nexus, Quay 
Knowledge of Java ecosystem (JavaEE/Spring/Maven/JBoss/Tomcat) and/or JavaScript ecosystem (Angular/Ember/Npm/Node.js)  
Some experience using Python and shell scripting for automation preferred
Experience working on Agile Scrum teams 
Automation mind-set – an innate drive to continuously look for ways to automate existing processes. 
Works with technical leads across technology areas to identify, prioritize, and resolve moderately complex and medium-impact issues related to Infrastructure and DevOps tools 
Contributes to the company's strategic deliverables by identifying opportunities in Technology improvement
It's not expected that any single candidate would fulfill all these characteristics. For instance, we have wonderful team members who are really focused on their customers' needs and building continuously available environments, but didn't work on banking systems before joining Ally. We encourage you to apply if you're interested in this Principal DevOps Engineer role!
Ally's compensation program offers market-competitive base pay and pay-for-performance incentives (bonuses) based on achieving personal and company goals. But Ally's total compensation – or total rewards – extends beyond your paycheck and is designed to support and enrich your personal and professional life, including:
Starting Pay: The starting pay for this role is $100,000.00 per year.  In addition, this role is eligible for an annual bonus program with a target of 7% of annual base pay, based on individual and corporate performance. This is the starting pay for this role. Actual offers to be negotiated based on applicant's qualifications and experience.
Time Away: competitive holiday and flexible paid-time-off, including time off for volunteering and voting.
Planning for the Future: plan for the near and long term with an industry-leading 401K retirement savings plan with matching and company contributions, student loan and 529 educational assistance programs, tuition reimbursement, and other financial well-being programs.
Supporting your Health & Well-being: flexible health and insurance options including dental and vision, pre-tax Health Savings Account with employer contributions and a total well-being program that helps you and your family stay on track physically, socially, emotionally, and financially.
Building a Family: adoption, surrogacy, and fertility support as well as parental and caregiver leave, back-up child and adult/elder day care program and childcare discounts.
Work-Life Integration: other benefits including LifeMatters® Employee Assistance Program, subsidized and discounted Weight Watchers® program and other employee discount programs.
Who We Are:
Ally Financial is a customer-centric, leading digital financial services company with passionate customer service and innovative financial solutions. We are relentlessly focused on "Doing it Right" and being a trusted financial-services provider to our consumer, commercial, and corporate customers. For more information, visit www.ally.com.
Ally is an equal opportunity employer committed to diversity and inclusion in the workplace. All qualified applicants will receive consideration for employment without regard to age, race, color, sex, religion, national origin, disability, sexual orientation, gender identity or expression, pregnancy status, marital status, military or veteran status, genetic disposition or any other reason protected by law.
We are committed to working with and providing reasonable accommodation to applicants with physical or mental disabilities. For accommodation requests, email us at work@ally.com. Ally will not discriminate against any qualified individual who is capable of performing the essential functions of the job with or without reasonable accommodation.
#LI-Remote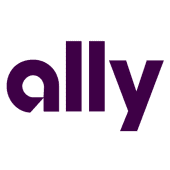 Ally Financial
Automotive
Finance
Financial Services