Description
At Alloy, we work with consumer goods companies that make the products we eat, wear, and use every day, as well as the ones we occasionally splurge on. We're tackling a real and complex problem for them—managing supply and demand in the face of constantly changing customer behavior, highly complex supply chain networks, 40-year-old data standards and labor-intensive manual processes.
Alloy is a fast-growing, well-funded startup with an expanding presence across the world. Our team hails from successful startups, leading tech companies and Fortune 100 enterprises. We believe deeply in fostering individual ownership, iterating to excellence, focusing on what matters, communicating openly & respectfully, and supporting one another. 
We encourage people of all backgrounds to apply. Alloy is committed to creating an inclusive culture, and we celebrate diversity of all kinds.
Our customers' data is integral to everything we do at Alloy, and powers the heart of our analytics and planning platform. As a Data Engineer at Alloy, you'll be responsible for maintaining and improving this essential part of our systems.
What you'll do:
Work together with a highly talented and motivated team of engineers to ensure that our customers can count on Alloy's data platform providing them data promptly and reliably every day.
Collaborate closely with customer-facing teams to build and improve integrations that expand the types and sources of data available to our customers.
Build a deep understanding of Alloy's data models to connect and transform data from our customers' supply chain partners.
Become intimately familiar with data pipelines, cloud infrastructure, supply chain and logistics fundamentals, and a whole host of other technologies and concepts. If you know these technologies in advance, great, and if not, you'll be learning as you go.
About you:
You have some academic or professional experience using Python, preferably to perform data processing and analysis using popular packages (e.g., Pandas, SQLAlchemy, Selenium).
You are familiar with working with relational databases (e.g., Postgres).
You care deeply about understanding the user, problems they're trying to solve, and how they use data to do so.
You have experience or are interested in learning how the global supply chain works, from retail sales and inventory data to tracking of orders and shipments.
You have an appetite for learning and embrace ambiguity; you don't easily give up and always look for new ways that things can be done better.
You have a genuine desire to help and work with other engineers via mentorship, pairing, and code reviews.
You value empathetic and proactive communication, especially when confronted with issues.
What you'll get for joining:
Base salary 67,000 CAD - 110,000 CAD
Substantial equity package
Flexible vacation policy
Support from highly experienced mentors
Genuine and welcoming teammates
Comprehensive health coverage
Team events
Fully stocked snack-shelf
Paid parental leave




Our engineering culture emphasizes code reviews, mentorship, and collaboration. We foster individual ownership of engineering work across the team and lean on each others' strengths when needed. We strive to write clean, extensible code that your colleagues love to read and keep the bug backlog in check. We focus heavily on promoting best practices for code quality, automation, and testing.
The platform built by our small team is relied upon by some of the largest consumer goods companies out there and as a rapidly expanding startup, there's plenty of opportunity to make an impact and develop your career. We have teams working across different time zones, all working on the same platform and we constantly strive to create an open, respectful, and inclusive culture of communication.
This is a great fit for entry-level applicants and fresh graduates. We don't expect you to be an expert to apply - if you're curious to go off the deep end on ETLs, Python, and retail sales and inventory data, this could be a great fit for you!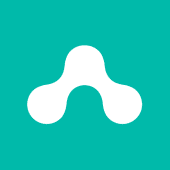 Alloy
Business Intelligence
Consumer Goods
PaaS
Predictive Analytics
Retail
SaaS
Sales
Supply Chain Management
2 appplies
219 views