Description
As a Software Architect
responsible for designing, documenting, and demonstrating the technology systems supporting Aledade's product. In this process, you will be
working tightly with internal customers to align technology with business needs. Prepare to tackle complicated problems with simple generalized solutions. The Software Architect will guide our incremental migration to a scalable architectural vision. Aledade currently has the happy problem of needing to rapidly scale up our ingestion, mapping, modeling, and processing infrastructure and we need you to help guide these efforts.
At Aledade, you will sit at the intersection of:
A huge problem; amounting to trillions of dollars of waste in U.S. Healthcare spending.
An approach that moves the needle; In the U.S., we wait until someone has a stroke, then are hospitalized. From there, no expense is spared. Using technology, Aledade changes that by enabling doctors to intervene with the proper preventive care, like blood pressure control, before it becomes a stroke.
A platform that works at scale
; last year 11,000 physicians across 36 states served ~
1.7M
 patients, saving 24,000 unnecessary hospitalizations and 120,000 visits to the emergency room using Aledade's technology.
But the journey is only 1% done, come join us to build a world-class team that will not quit till it addresses the trillions of dollars of suffering in U.S. healthcare spending
Qualifications:
7+ years of programming experience
4+ years of experience developing and scaling enterprise-grade data systems as a full-stack engineer or system architect.
Experience leading in an agile software development environment
Excellent time management skills, ability to execute and guide a team's direction over a period of months.
Experience developing and scaling enterprise-grade data ingress, egress, processing, and interface systems.
Ability to think beyond your immediate team and contribute to making Aledade holistically better (active engagement in DEI efforts, culture initiatives, facilitating training, leading roundtables, etc.
Preferred Qualifications:
Outstanding verbal and written communication skills.
Ability to effectively communicate complex technical concepts to a broad range of audiences.
Strong understanding of the current state of infrastructure automation, continuous integration/deployment, security, and networking.
Experience with PostgreSQL is a plus. 
Familiarity with unit testing, integration testing, and continuous integration.
Experience with evaluating and integrating with 3rd party software.
Experience working with health care data, claims data, and HL7.
Experience serving in an advisory role from concept creation through project implementation to cross-functional teams.
Responsibilities:
Developing Technical Architecture: The Solution Architect is responsible for proactively identifying and prioritizing opportunities for architecture. These might be bottlenecks in the current system, or bottlenecks seen coming in the future. They are responsible for using their experience and knowledge to design, test, and evaluate systems to mitigate these bottlenecks. They will assess software build vs. buy decisions and drive implementation, including working with IT teams and vendors.  Ultimately, they'll be judged on the delivery and adoption of stable, secure, scalable systems that accelerate the engineering team's pace. 
Teaching and Learning: The Solution Architect stays abreast of developments in technology, develops a deep understanding of Aledade's business space, and synthesizes the two. They are also responsible for educating the team about current architecture, through working code, documentation, and presentations.
Role Models Our Culture: Service, Accountability, Inclusion, Evidence, and Curiosity
Who We Are:
Aledade, a public benefit corporation, exists to empower the most transformational part of our health care landscape - independent primary care. We were founded in 2014, and since then, we've become the largest network of independent primary care in the country - helping practices, health centers and clinics deliver better care to their patients and thrive in value-based care. Additionally, by creating value-based contracts across a wide variety of payers, we aim to flip the script on the traditional fee-for-service model. Our work strengthens continuity of care, aligns incentives, and ensures primary care physicians are paid for what they do best - keeping patients healthy. If you want to help create a health care system that is good for patients, good for practices and good for society - and if you're eager to join a collaborative, inclusive and remote-first culture - you've come to the right place.
What Does This Mean for You?
At Aledade, you will be part of a creative culture that is driven by a passion for tackling complex issues with respect, open-mindedness and a desire to learn. You will collaborate with team members who bring a wide range of experiences, interests, backgrounds, beliefs and achievements to their work - and who are all united by a shared passion for public health and a commitment to the Aledade mission.
In addition to time off to support work-life balance and enjoyment, we offer the following comprehensive benefits package designed for the overall well-being of our team members:
Flexible work schedules and the ability to work remotely are available for many roles
Health, dental and vision insurance paid up to 80% for employees, dependents, and domestic partners Robust time off plan 21 days of PTO in your first year 2 Paid Volunteer Days & 11 paid holidays
12 weeks paid Parental Leave for all new parents
6 weeks paid sabbatical after 6 years of service
Educational Assistant Program & Clinical Employee Reimbursement Program
401(K) with up to 4% match
At Aledade, we don't just accept differences, we celebrate them!   We strive to attract, develop, and retain highly qualified individuals representing the diverse communities where we live and work. Aledade is committed to creating a diverse environment and is proud to be an equal opportunity employer. Employment policies and decisions at Aledade are based on merit, qualifications, performance, and business needs. All qualified candidates will receive consideration for employment without regard to age, race, color, national origin, gender (including pregnancy, childbirth or medical conditions related to pregnancy or childbirth), gender identity or expression, religion, physical or mental disability, medical condition, legally protected genetic information, marital status, veteran status, or sexual orientation.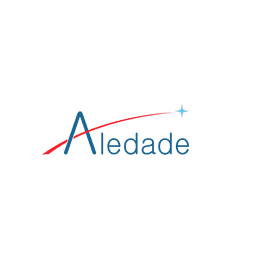 Aledade
Health Care
Medical
Wellness
0 appplies
185 views