Description
Akur8 is a young, dynamic, fast growing Insurtech startup that is revolutionizing insurance pricing with transparent AI.
Since 2016 our skilled R&D team of Data Scientists, Software Engineers and Actuaries has developed unique AI algorithms that automate the insurance pricing process in an unprecedented way.
Our solution is a SaaS platform which allows insurance companies to model their risks 10 times faster, with a higher predictive power than traditional methods. constituting a major game changer for the insurance industry.
Akur8 has been already been selected:
In CB Insights Top 50 World Insurtech Companies 2022
In Fintech Global's Top 100 AIFinTech list 2022
As No.24 in Sønr's World Top 100 Insurtech Companies 2022
As 3rd best overall (worldwide) in the CodinGame 2022 Software Engineering Fall Challenge
With 31 nationalities within our team, and offices in Paris, London, New York, Tokyo, Milan & Cologne, Akur8's solution is international by design. Servicing 85 clients across 3 continents and targeting all non-life insurance carriers, we focus on more mature markets for faster expansion.
To learn more about Akur8, and what we do, click here.
Akur8 is, in all senses of the term, an equal opportunities employer. Akur8 puts diversity and inclusion at the heart of its values. We examine all applications based on equal skills and applying the principles of non-discrimination.
As Akur8 continues to expand rapidly, we're looking for a Senior Cloud Engineer to help manage the growth of our international cloud operations (deployment, maintenance and monitoring of hundreds of AWS environments across multiple time-zones).
As such, your knowledge and experience will be required not only to maintain our position as the world's foremost AI insurance pricing platform, but - just as importantly - to help us in our quest to have the best solution possible and maintain its ability to evolve by ensuring technical excellence via seamless deployments, resilience, scalability, and cost-effectiveness.
As an operational Senior Cloud Engineer, your typical set of missions shall be:
Maintaining and improving our infrastructure as code repositories (Terraform) to ensure Akur8's cloud remains reliable and resilient
Contributing to the expansion of Akur8's cloud whilst maintaining our SLOs
Increase automation and pipeline orchestration to remove toil
Mentoring and teaching DevOps best practices throughout our organisation
Contributing to our CI pipelines (GitHub Actions) ensuring best practices are always applied when dealing with containers (Docker)
Working closely with our Security team to securing our cloud, by maintaining IT security standards & best practices, participating in building infrastructure scans
Actively participate in on-call rotation (1 week per 4-6 weeks)
DevOps / Cloud Engineering stack: AWS, Terraform, Datadog, Github Actions, Auth0, Python, Ansible, Docker
We look for innovative and rigorous minds that are capable of sustaining our platform grow.
Decisions within the Cloud Operations team are taken as a group, meaning that good communication skills, ability to understand other stakeholder's points of view, as well as ability to compromise in order to find the optimal solution are also equally important.
Striving for excellence whilst working in a dynamic environment that sometimes requires pragmatic choices, we look for people capable of showing flexibility where necessary, as well as being able to voice their opinions clearly and defend them, to make sure 'being pragmatic' doesn't turn into a mess.
Therefore, don't hesitate to apply if you possess:
A minimum of 5 years professional experience of monitoring and maintenance production systems throughout the entire SDLC
At least 2 years recent working experience with AWS & Terraform
Familiarity with the concepts of IT Security 'best practice' (i.e. Network Security, Firewalls & Flows Encryption, Secrets Management, Security Patch Management, Cloud identity & Access Management, etc.)
An enthusiasm to collaborate with internal teams (Software Engineering, IT Security, IT Operations) on architecture designs to improve performance, reliability, cost-effectiveness and support new feature of our products
You recognise the importance of observability and like to take decisions based on data
A willingness to be 'hands-on' / operational whilst at the simultaneously evangelising on DevOps best practice
The curiosity / ability to challenge the status-quo, while being pragmatic.
The ability to work autonomously and the flexibility to embrace change
Fluent English language skills (spoken & written)
Bonus skills
Experience with additional programming languages such as Python or Bash
Strong experience with SQL datastores and their optimization
Recent experience on Kubernetes
Experience with Azure
Important: You must possess an employment status: French or Schengen area nationality or a 'carte de séjour' that will allow you to work from our Paris office. We are equally open to the visa sponsorship of non-EU candidates as long as they are already in possession of their final diploma / attestation of their final academic results.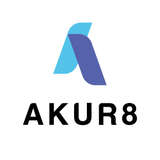 AKUR8
Financial Services
FinTech
Information Technology
Insurance
InsurTech
Machine Learning
SaaS
0 appplies
70 views
Similar Jobs
See 15,000+ More Jobs Like These
Subscribe to weekly membership and unlock all jobs
Engineering Jobs
15,000+ jobs from 2,600+ well-funded companies
Updated Daily
New jobs are added every day as companies post them
Refined Search
Use filters like skill, location, etc to narrow results
Become a member
or
Cancel anytime