Description
Aircall is a place where voices are valued.
Backed by over $220 million of investment since 2015, we create technology that fuels accessible, transparent and collaborative communication to empower our base of 14,000+ customers (and growing) to make authentic, human connections.
Conversation is a cornerstone of our culture. Wherever our people find themselves in the Aircall world – Paris, New York, Sydney, Madrid, London, Berlin, Tel Aviv, Singapore or at home – everyone has a voice that is valued.
Whatever your background, wherever you're from – we want you to join the conversation. Let's talk.
The Aircall Technology teams are composed of passionate engineers who are working on a pure cloud-native application composed of multiple services, in order to deliver great new features more fluently. By joining us, you will leverage your experience and expertise to bring Aircall to its next stage of evolution to delight our users and customers.
This means implementing massively scalable services, automating all systems operations, measuring, and continuously improving the service quality. While keeping Aircall on its hyperscale mission.
To achieve this goal, we are looking for a talented SRE cloud mgmt lead (tech lead) to strengthen the use our softwares & develop ad-hoc specific tools and best practices. Based in our Paris, Madrid and London offices or working remotely across mainland Europe.
What your work day will look like:
Build reliable, "fit for purpose"  tools and processes to enable our engineers to become more productive and autonomous (drive a shift left)
Optimise, report and forecast our licensing usage for key vendors we use to manage our Cloud (GitLab, HashiCorp, Datadog, Atlassian for example).
Take responsibility for driving the optimisation of our AWS costs.
Manage and drive the adoption of observability within the engineering teams (Service Level Indicators & Objectives), best practices for monitoring various cloud services.
Ensure key operational processes (on-call, incident, ORR etc.) are continually improved, documented and communicated.
Collaborate with Engineers, QA, Security and Architecture teams to enable you to be successful.
Maintain up-to-date documentation.
Perform scheduled maintenance.
Spread a SRE culture within Aircall teams.
Able to context switch when required.
mortar_board: 5% of your time will be dedicated to learning and improving soft skills or technical skills!
A little about you:
You are pragmatic, can challenge the status-quo, can work autonomously and are curious. You are able to embrace change at pace.
You have hands-on experience with containerized environments.
You have hands-on experience with a cloud provider (AWS would be the preference).
You have strong experience with continuous integration and continuous deployment pipelines, GitlabCI, ArgoCD
You have strong experience implementing, running and optimising modern Observability solutions (ideally Datadog but experience with NewRelic, Dynatrace, Prometheus/Grafana/ELK etc)
You have experience with large scale, complex distributed systems.
You have strong coding skills.
You have a good experience with Infrastructure as Code (IAC) - Terraform and Cloudformation.


Our technical environment:
Amazon Web Services: ECS, AWS Lambda, SQS, Cloudfront, Cognito, ApiGateway, etc
Monitoring with Datadog, Rollbar, Sentry
Code: Gitlab & Gitlab CI
IaC: Terraform, Cloudformation
Various datastores : Aurora MySQL & PostgreSQL, DynamoDB, S3
Containerization: Docker and K8S



Aircall is constantly moving forward. We're building new roads to complete our journey, and we're taking people with us who have the same builder mentality.
Let's grow together: Aircall is a place for those who dare to be bold and seek responsibility, excellence, and the opportunity to push themselves to new heights.
We're creating a place where great people trust one another and thrive together.
People flourish at Aircall and now is the time to be part of the team and the journey we're on.
Why join us?
🚀 Key moment to join Aircall in terms of growth and opportunities
💆‍♀️ Our people matter, work-life balance is important at Aircall
📚 Fast-learning environment, entrepreneurial and strong team spirit
🌍 45+ Nationalities: cosmopolite & multi-cultural mindset
💶 Competitive salary package & benefits
DE&I Statement: 
At Aircall, we believe diversity, equity and inclusion – irrespective of origins, identity, background and orientations – are core to our journey. 
We pride ourselves on promoting active inclusion within our business to foster a strong sense of belonging for all. We're working to create a place filled with diverse people who can enrich and learn from one another. We're committed to ensuring that everyone not only has a seat at the table but is valued and respected at it by providing equal opportunities to develop and thrive.  
We are strongly committed to hiring a diverse and multicultural team and we encourage applications from traditionally underrepresented backgrounds.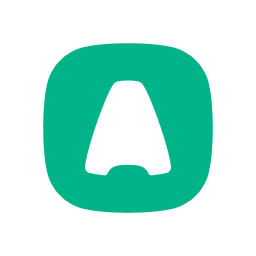 Aircall
Call Center
CRM
SaaS
Telecommunications
VoIP
1 appplies
139 views