Description
Aircall is a place where voices are valued.
Backed by over $220 million of investment since 2015, we create technology that fuels accessible, transparent and collaborative communication to empower our base of 14,000+ customers (and growing) to make authentic, human connections.
Conversation is a cornerstone of our culture. Wherever our people find themselves in the Aircall world – Paris, New York, Sydney, Madrid, London, Berlin, Tel Aviv, Singapore or at home – everyone has a voice that is valued.
Whatever your background, wherever you're from – we want you to join the conversation. Let's talk.
The central data team is an organization-enabler aiming at systematizing data-driven decisions within Aircall. It plays a key role in impacting product development, business growth and customer understanding by delivering data products, tools and actionable insights.
You will be part of the Data Engineering sub-team, where you'll take part in the monitoring and continuously improving a best-in-class cloud based data infrastructure on which millions of rows are processed, tens of analysts are working and hundreds of employees are interacting with every day.
At Aircall, we don't believe in data engineers that create pipelines! We believe in data engineers that own the technological data platform, that abstract complexity for data analysts, that optimize our storage, compute and improve our workflow reliability. This will help us to scale our impact and become a reference in data management for a scaled B2B SaaS company in France!
Your mission @ Aircall!
Build and maintain core data infrastructure pieces that allow Aircall to support our many data use cases with a 99.9% availability (use cases cover frequent batch and real time).
Write maintainable, performant code following security and privacy good practices.
Improve the data team deployment process (CI/CD, object structure testing) to make it as fast and easy as possible for Data Analysts.
Enhance the data stack, lineage monitoring and alerting to prevent incidents and improve data quality perception!
Collaborate with Data Analysts to drive efficiencies for their work, help them with most complex data processing, storage and job scheduling.
A little about you
Masters degree in Computer Science or related field
A first experience in data engineering is a plus
Proficient in SQL and Python, good ability to translate complexity into efficient code
Curious and eager to learn about various technologies and processes (Cloud Infrastructure, CI/CD, Kimball methodologies, Docker, Kubernetes …). Existent knowledge on these points is a plus
Great interpersonal skills, enjoy working as part of a team and learning from others
Fluent in English
Aircall is constantly moving forward. We're building new roads to complete our journey, and we're taking people with us who have the same builder mentality.
Let's grow together: Aircall is a place for those who dare to be bold and seek responsibility, excellence, and the opportunity to push themselves to new heights.
We're creating a place where great people trust one another and thrive together.
People flourish at Aircall and now is the time to be part of the team and the journey we're on.
Why join us?
🚀 Key moment to join Aircall in terms of growth and opportunities
💆‍♀️ Our people matter, work-life balance is important at Aircall
📚 Fast-learning environment, entrepreneurial and strong team spirit
🌍 45+ Nationalities: cosmopolite & multi-cultural mindset
💶 Competitive salary package & benefits
DE&I Statement: 
At Aircall, we believe diversity, equity and inclusion – irrespective of origins, identity, background and orientations – are core to our journey. 
We pride ourselves on promoting active inclusion within our business to foster a strong sense of belonging for all. We're working to create a place filled with diverse people who can enrich and learn from one another. We're committed to ensuring that everyone not only has a seat at the table but is valued and respected at it by providing equal opportunities to develop and thrive.  
We are strongly committed to hiring a diverse and multicultural team and we encourage applications from traditionally underrepresented backgrounds.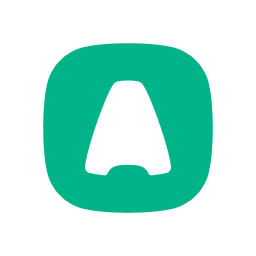 Aircall
Call Center
CRM
SaaS
Telecommunications
VoIP
4 appplies
330 views