Description
Airbnb was born in 2007 when two Hosts welcomed three guests to their San Francisco home, and has since grown to over 4 million Hosts who have welcomed more than 1 billion guest arrivals in almost every country across the globe. Every day, Hosts offer unique stays and experiences that make it possible for guests to connect with communities in a more authentic way.
The Community you will join:
Our engineering organization is one where we value everyone's input and ideas. Although you will be at one of our highest levels of seniority, all individual contributors at Airbnb are engineers and are expected to be hands on and contribute code.
The difference you will make:
We are looking for experienced Android engineers to help us build a delightful experience in every stage of the guest journey. You will have the unique career opportunity to work across multiple agile product teams and make a significant impact on our guest community around the world.
A typical day:
Collaborating with Product Managers, Experience Designers and Backend Engineers to design and deliver high-quality products on Android

Building efficient and reusable mobile components and architecting reliable, performant, and scalable mobile solutions

Following data-driven approaches to conduct experiments and iterate features

Identifying areas of improvement and drive mobile best practices
Sample projects include:
Making the process of arriving and getting settled in a new destination stress-free and welcoming in what can be an unfamiliar location, language, and country

Building trust with our guests and providing a better user experience by ensuring key travel details are at your fingertips no matter the circumstances

Developing industry leading GraphQL infrastructure

Creating new infra products from scratch, such as Offline Mode support

Inventing tools that visibly improve developers' experience

Evaluating and adopting latest frameworks and toolkits such as Jetpack and Compose to further the Airbnb tech stack.
Your expertise:
10+ years industry experience

Bachelor's and/or Master's degree, preferably in CS, or equivalent experience

Experience shipping one or more Kotlin or Java Android apps, ideally currently available in the Play Store

Personal projects that show an aptitude for technical excellence and product sense

Ability to work in areas outside of your usual comfort zone and show motivation for personal growth

Solid engineering and coding skills. Understanding of basic data structures and asynchronous programming

Interest in innovations within the mobile industry
How we'll take care of you:
Our job titles may span more than one career level. The starting base pay for this role is between $190000 and $245000. The actual base pay is dependent upon many factors, such as: training, transferable skills, work experience, business needs and market demands. The base pay range is subject to change and may be modified in the future. This role may also be eligible for bonus, equity, benefits, and Employee Travel Credits.
Your Location:
This position is US - Remote Eligible. The role may include occasional work at an Airbnb office or attendance at offsites, as agreed to with your manager. Airbnb,Inc. can employ in states where we have registered entities. Currently, employees can not be located in: Alaska, Indiana, Nebraska, North Dakota, Ohio, South Dakota, Wisconsin, Alabama, Mississippi, Oklahoma, Delaware and Rhode Island. This list is continuously evolving and being updated, please check back with us if the state you live in is on the exclusion list. If your position is employed by another Airbnb entity, your recruiter will inform you what states you are eligible to work from.
Our commitment to inclusion & belonging:
Airbnb is committed to working with the broadest talent pool possible. We believe diverse ideas foster innovation and engagement, and allow us to attract creatively-led people, and to develop the best products, services and solutions. All qualified individuals are encouraged to apply.
If you need assistance, or a reasonable accommodation during the application and recruiting process, please contact us at: reasonableaccommodations@airbnb.com.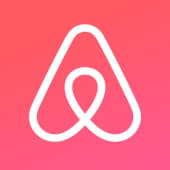 Airbnb
Hospitality
Marketplace
Mobile Apps
Travel
Travel Accommodations