Description
AiDash is an AI-first vertical SaaS company on a mission to transform operations, maintenance, and sustainability in industries with geographically distributed assets by using satellites and AI at scale. With access to a continual, near real-time stream of critical data, utilities, energy, mining, and other core industries can make more informed decisions and build optimized long-term plans, all while reducing costs, improving reliability, and achieving sustainability goals.  
AiDash is backed by top-tier investors, including Benhamou Global Ventures, National Grid Partners, Edison International, and Shell Ventures. To learn more about how AiDash is helping core industries become more resilient, efficient, and sustainable, visit 
www.aidash.com
. 
- Architect, design, and develop scalable, adaptable Suite of software (SaaS) products for asset maintenance and operations using multispectral imagery and SAR data from satellite constellations for proprietary Artificial Intelligence models.  
- Build best-in-class SaaS products backed by proprietary AI models and complex geo-spatial datasets;  
- Develop innovative technology solutions and strategies to support business objectives by collaborating with cross-functional business partners;  
- Architect APIs, RPCs and streamline topologies;  
- Lead the discovery phase of AiDash software products by collaborating with cross-functional teams to determine project strategy;  
- Interpret strategies into sustainable mobile solutions;  
- Drive prototype development to ensure concept is feasible and implement prototypes to validate projects;  
- Troubleshoot business and production issues for software development projects;  
- Perform React-Native and Android/iOS end-to-end 
application architecture/development, Performance, Security, testing;  
- Develop the technology standards for both mobile hardware and software (approximating, architecture, development platform, design, progress, testing, engagement);  
- Direct strategy and reliability among system elements;  
Create the required enterprise mobile applications for several mobile platforms (iOS/Android/React Native and MEAP); and  
- Analyze the business requests and completing plan and development in agreement with consumer business needs. 
- Master's degree (or equivalent) in Computer Science, Computer Engineering, Electronic Instrumentation and Control Engineering or related field such as Software Engineering or Astronomy/Space Engineering and two (2) years of related experience. 
- Two (2) years of experience with the design and development of Software as a Service (SaaS) Artificial Intelligence products, including experience with algorithms and data structures and distributed systems;  programming in languages Java, Scala or Python; Java script; low Latency and High Throughput System design; integrating with REST based backend services; driving large projects, including large code bases; development of elastic search-based Big Data solutions; retrieve data utilizing CURL search commands and jQuery AJAX; developing custom UIs and animations; application design patterns; SDLC design, development, code, unit-test, and publishing to Web servers; unit-test best practices and code versioning tool GitHub; Jenkins CI tool for continuous integration; agile development methodologies add-in tools such as spatial analysis, raster processing, and calculation utilizing ArcObjects Java API tools, and ArcGIS Server; ArcGIS Web development such as ArcSDE, ArcObject, ArcGISOnline, ArcPro and ArcPy APIs; and S3 AWS; MONGO DB, Oracle 12g, CSS, HTML tools for automated map designing.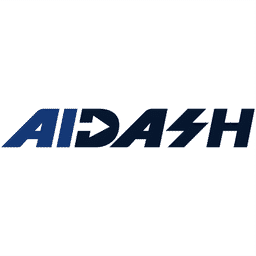 AiDash
Analytics
Artificial Intelligence
B2B
Cloud Computing
Enterprise Software
Geospatial
Machine Learning
SaaS